Here are the photo albums of our pleasant trip to Iran. I was shown many cities and villages throughout northern Iran after I was invited to give lectures to printer, ink, media distributors and print shop owners and managers. The lecture day was in Tehran.
While a student at Harvard in the 1960's I had always wanted to visit Iran and nearby countries. I was a student assistant for Professor C. C. Lamberg-Karlovsky in the Peabody Museum, Harvard University.
But since wars broke out, the Harvard projects in this part of the Middle East were cancelled or postponed, so I went to help an archaeological project in Peru instead (I worked in Peru two summers, the second summer for Yale University).
So while a student I never had a chance to visit Iran.
Over the last decade, while the FLAAR teams are at printer expos in Dubai, Istanbul, and elsewhere around the world, print shop owners and distributors from Iran come up to say hello, to introduce themselves, and to express their appreciation for all the evaluations and tips that we produce for public education.
Year by year we got to know more people, and since they knew I wanted to learn about the historical architecture of Iran, they invited me to visit. I appreciate the invitations by Alex Jahanbani, ME Printer, to visit Iran.
Then Vahid Pishan invited me to give an entire day of lectures on inks, media, printers, and textile printing for the Toranj Group, Jalal Zokael, Managing Director. We thank Mohammad Ashraf, key person at Tasvirmadar company, a respected distribution company, for providing print samples to use during the lectures.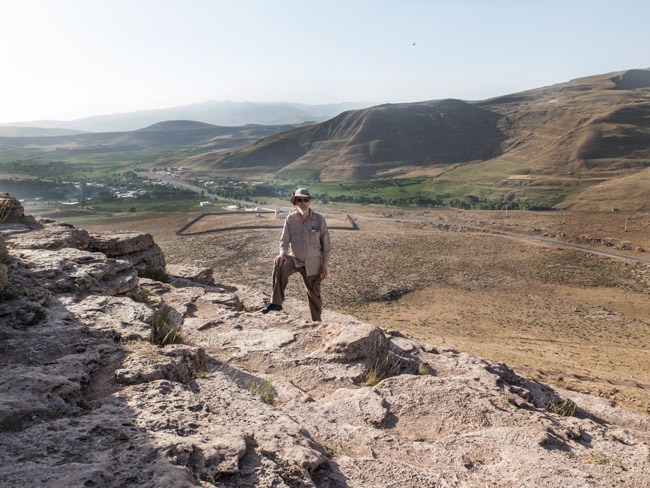 It took a while to get the visa, but since I have been a university professor, and have lectured in countries around the world, I was eventually provided a visa.
After the nice day of lectures at the comfortable Hotel Olympic in Tehran, Morteza Tafreshi, Co-Editor, Sanat e Chap, invited me to be a guest at his apartment with his family. He then drove me around for several days to show me the northern part of the country (since I had only four days available after the lectures I have not yet visited the archaeological sites of southern Iran).
Accompanied by Arash Ghalamifard and Shahab Asgharzadeh, two son-in-laws of Morteza, I had an opportunity to see a lot of Iran. This is something you will not have a chance to experience with an organized tour group. We visited West Azerbaijan Province, East Azerbaijan Province, and then the Caspian Sea. Plus a lot between these places and Tehran.
I also had a similar experience in Japan: the museum curator of Mayan languages of Mexico and Guatemala, Dr Yoshiho Yasugi, an expert on textiles and cacao (cocoa, chocolate) took me and my German girl friend around much of Japan. To experience Japan, with actual Japanese friends, was memorable (I then spent six months as a Visiting Research Professor at the Japanese National Museum of Ethnology; the first FLAAR Reports were issued from Osaka!).
The PDFs of Iran here are photo albums. We are working on so many research projects we do not have time to put bibliographies and comments on each place in Iran that we visited.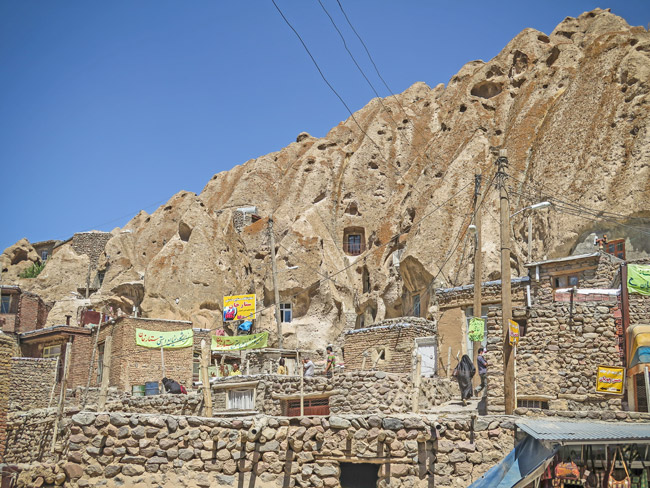 Since I do ethnobotanical research throughout Mesoamerica, I was especially interested in the eco-systems and plants of northern Iran. But every day we had considerable distances to drive, so there was not time to stop and do photography of the remarkably spiny plants. No cacti, but plenty of very spiny plants (with nice flowers).
I sincerely appreciate the hospitality of the people of Iran and these days were a memorable experience, especially since my family background is in architecture.
First posted Aug 27, 2014.