Foods of the Maya; edible root crops: jicama, Mexican yam bean, Pachyrhizus erosus
Jicama is called Mexican yam bean because it's a vine with a seed pod which looks like a bean seed pod. But it is the root of jicama which is eaten.
Yuca and malanga are often available even in modern supermarkets in Guatemala. Camote is found everywhere in large quantities. Only once did we find jicama; perhaps August is not the ideal time of year.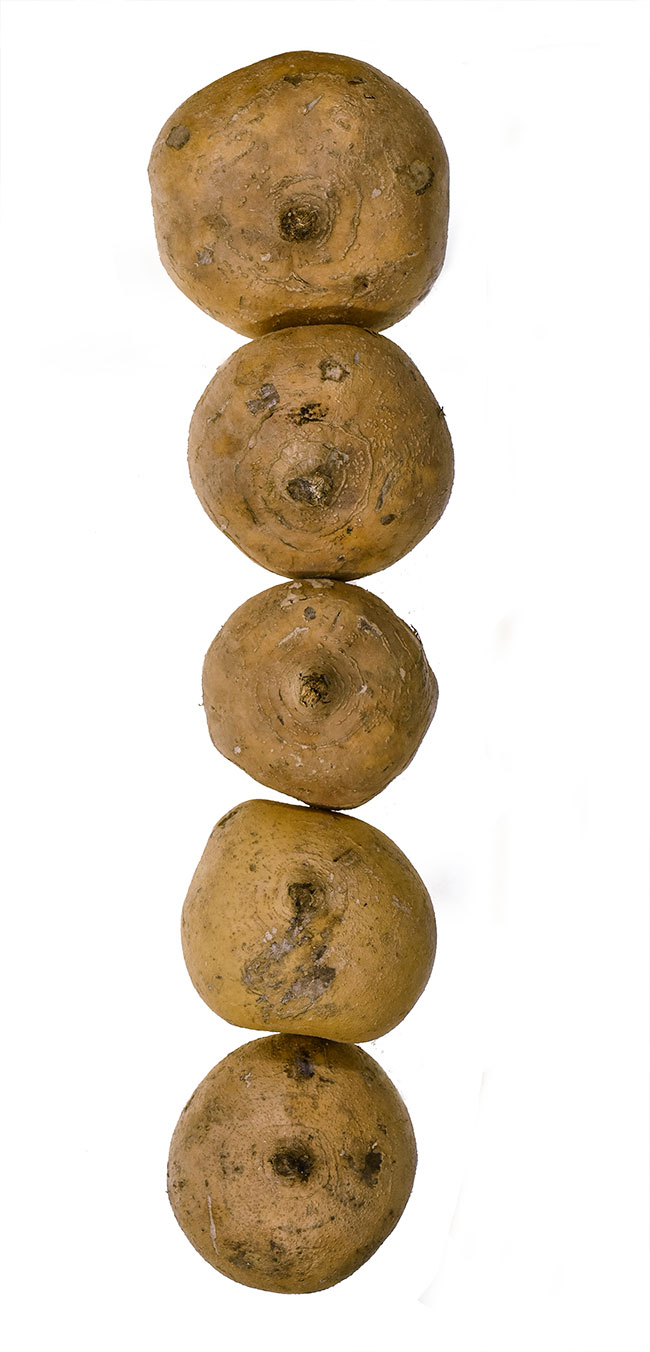 Jicama roots found in a modern supermarket in Guatemala City.
Jicama is healthy, so like all fresh food (rather than processed food), jicama can be good for your diet. It has lots of Vitamin C, but frankly I find the camote much more of a Superfood: I eat camote two to three times every week.
PDF, Articles, Books on Pachyrhizus erosus, Jícama
Suggested webpages with photos and information on Pachyrhizus erosus
www.conabio.gob.mx/malezasdemexico/fabaceae/pachyrhizus-erosus/fichas/ficha.htm
Information.
http://teca.fao.org/es/read/3684
Information.
http://tropical.theferns.info/viewtropical.php?id=Pachyrhizus+erosus
Information and photos.
www.theplantlist.org/tpl1.1/record/ild-2918
Synonyms.
http://davesgarden.com/guides/pf/go/69413/#b
Photos.
www.gbif.org/species/2974683
Map location and photos.
First posted, early September, 2017.