In the 1970's and 1980's we utilized the services of Julian Mariona to take tour groups to the Mayan archaeological ruins of Aguateca and Dos Pilas. He can obtain the mules or horses to carry supplies; he can provide a cook, tents, etc.

The advantage of booking the services of Julian Mariona is that he has been working in this area for decades. His father was the cook for Harvard University Peabody Museum archaeological projects with Ledyard Smith and Dr Gordon Willey (the professors who helped me while I was an undergraduate student at Harvard).

Today Julian is still providing tour, guide, and outfitting services for the ruins of Lake Petexbatun area, Seibal (Ceibal), Altar de Sacrificios, Piedras Negras, and even getting you to the archaeological site of Palenque, Chiapas, Mexico.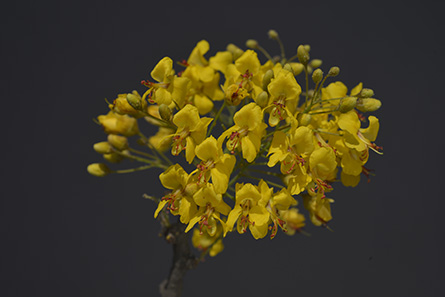 Palo Tinto
For the last four years we have utilized the experience of Julian for studying flora and fauna of the Rio de la Pasion eco-systems, especially Arroyo Petex Batun and Arroyo Pucte. During early March 2014 we went here to study the flowers of Palo de Tinto (logwood, Palo de Campeche). But while in this area Julian also showed us:
• Subin, bull-horn acacia (Acacia cornigera), ants and associated symbiotic relationships (far more interesting than just the stinging ants inside the hollowed out thorns of the Acacia).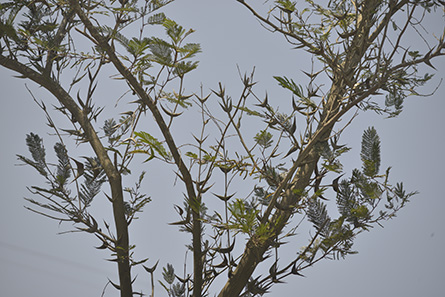 Bull-horn acacia (Acacia cornigera)
• Flowers of the Jocote tronador fruit tree (Spondias species).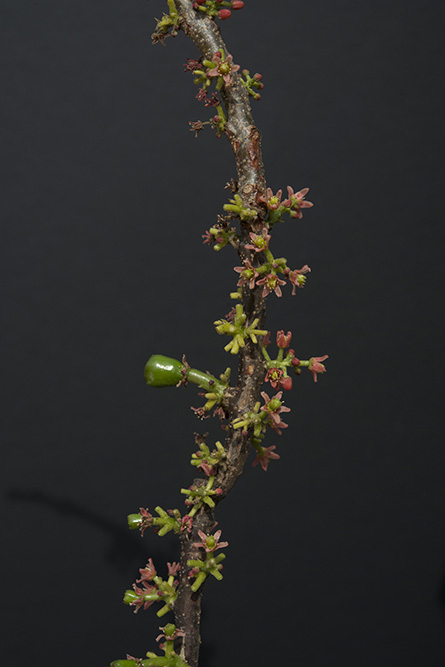 Jocote Tronador Flowers
• Palo de gusano (potentially Lonchocarpus guatemalensis).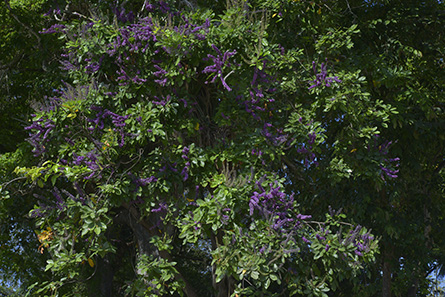 Palo de Gusano
• Papaya Silvestre

Papaya Silvestre
• Amaranth (Lowland species; most are Highland eco-systems)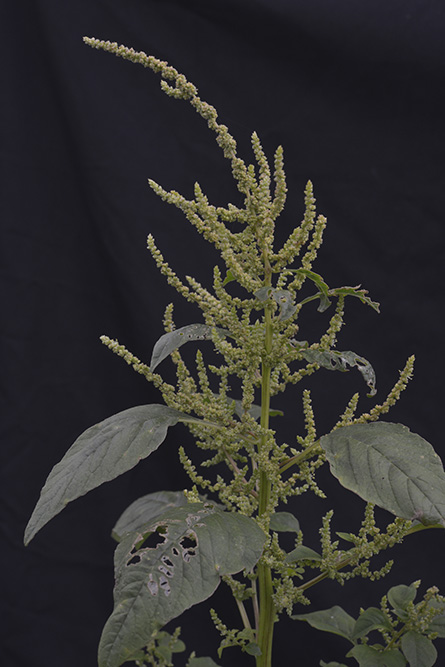 Amarantus
• Solanum species

The Hotel offers rustic bungalows equipped to cover all basic needs. This is a place more for adventure travelers, people who would enjoy learning about traditional mayan ways of living. Julian Mariona is definitively a character and very experienced.
Contact info and Reservations
Julian Mariona
Arroyo de Petexbatun
Sayaxche El Peten Guatemala 01010
ecologico.posadacaribe@hotmail.com
Phone number: (502) 5304-1745
Most recenly updated March 2014.