The ancient Mayan city, now known as the zone of Bonampak, is located in the Lacandona Jungle, Chiapas, Mexico, near the city of Yaxchilán. It offers a portrait of the life of the ancient Mayans, thanks to its mural paintings that have resisted the ravages of time.
Bonampak, whose meaning in Mayan is "Painted Walls" for its famous paintings, also contains important lintels, as well as masonry buildings, representative of this great civilization, which were built between 580 and 800 AD. c.
Below there's a compilation of different documents that explain in detail how these murals worked, their relationship with the Mayan culture and more extra information.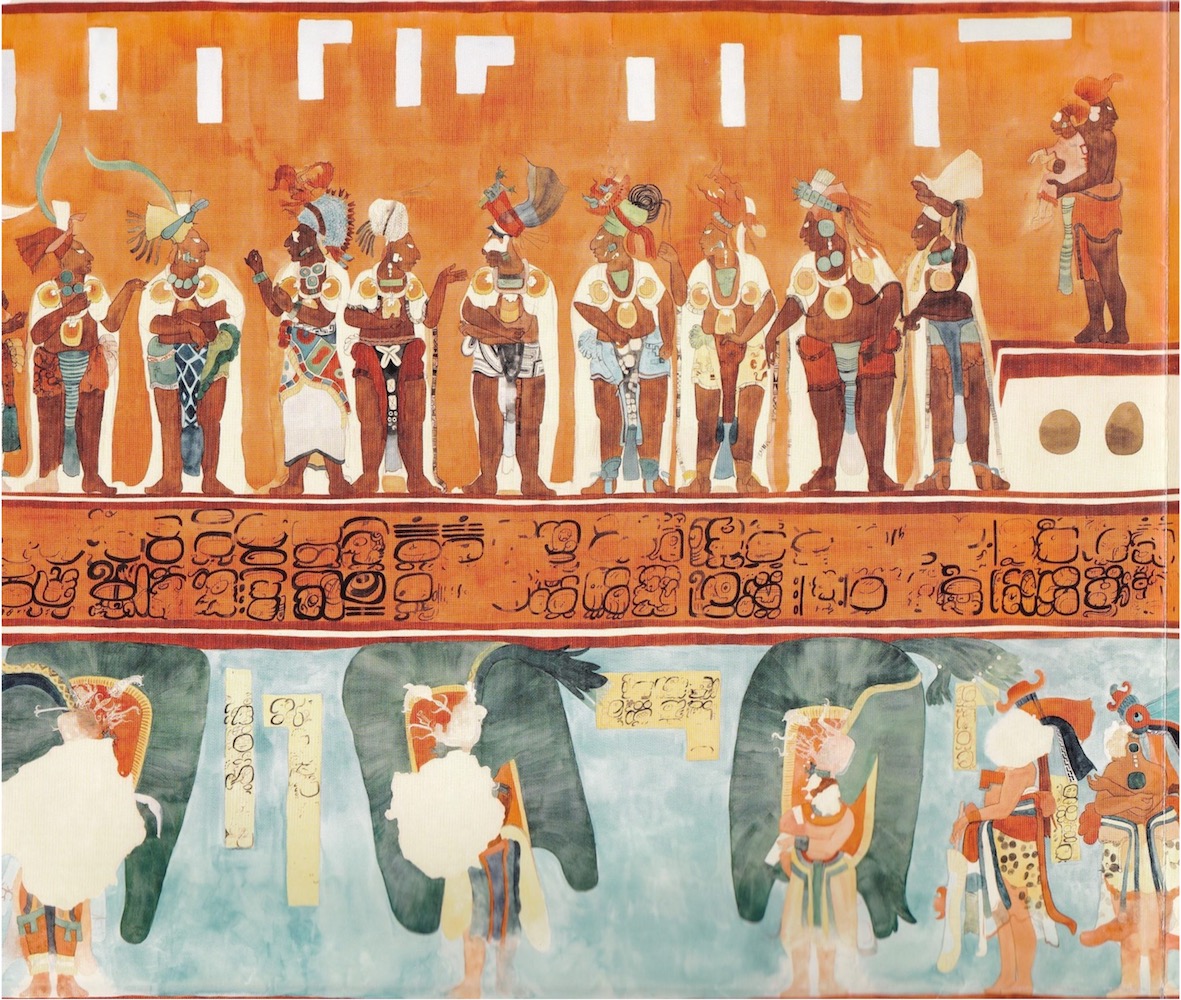 The Spectacle of the Late Maya Court: Reflections on the Murals of Bonampak (2013) Mary Ellen Miller and Claudia Brittenham
Suggested Reading on
Bonampak murals
Suggested websites for Bonampak murals
https://maya.nmai.si.edu/es/gallery/bonampak
General information.
https://pueblosoriginarios.com/meso/maya/sitios/bonampak_murales.html
Information and pictures
https://www.thoughtco.com/the-murals-of-bonampak-chiapas-mexico-171611
Studies in the Bonampak murals