The Ixchel Museum of indigenous Maya weaving, textiles, and indigenous clothing is next door to the Museo Popol Vuh of Mayan art and archaeology. Both museums face each other, on the campus of the Universidad Francisco Marroquin, Zone 10, Guatemala City (6th Calle Final, which means the end of 6th Calle).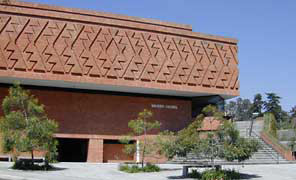 The Museo Ixchel building is as attractive outside as the exhibits are attractive inside.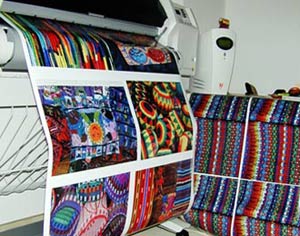 A wide format color inkjet printer is ideal for a museum. With such a large format printer you can reproduce your exhibit material. You can print signs, posters, and banners.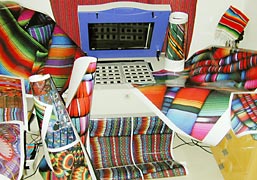 Here is the flatbed scanner that FLAAR uses to make all the wide format prints (you scan, then compose in Adobe Photoshop; Adobe PageMaker or QuarkXpress, then print from your desktop). We do all of this in-house in our own facility.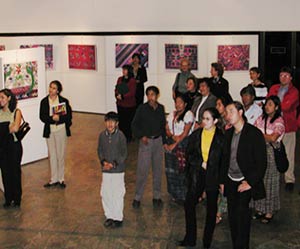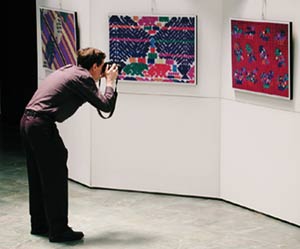 FLAAR digital photographs of textiles from the Museo Ixchel and private collectionsare available to travel as an exhibit anywhere in the US, Canada, Europe, LatinAmerica or elsewhere. Contact: ReaderService@FLAAR.org.
Dr Hellmuth is also available as a public speaker on the digital cameras and imaging technology used in this project. He can lecture en español, auf Deutsch, or in English.

Here is a sample closeup from a textile in the study collection of the museum.
If you are doing research, thesis, or dissertation on Mayan textiles and weaving, the Museo Ixchel is a good place to start.