Rollout of two out of several panels of the portrait of Curly Face, a rare 5th century deity, part of the Tiquisate Trinity. The discovery of these gods over a thousand years ago has just recently been announced and will be published in Nicholas Hellmuth forthcoming new book on Maya iconography.
Although Tiquisate was a non-Maya portion of pre-Columbian Guatemala, Curly Face, Beady Eye, and Sour Mouth (the three members of the Tiquisate Trinity) were also honored in the central Peten.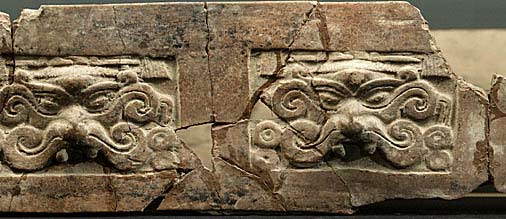 Donated to the Museo Popol Vuh.
The supports of this cylindrical tripod were broken off centuries ago.