Volcanic Pumice Stone in Maya archaeology
A week ago we found pumice stone was sold in Coban market (Mercado Central; there are at least three main markets in Coban, Alta Verapaz).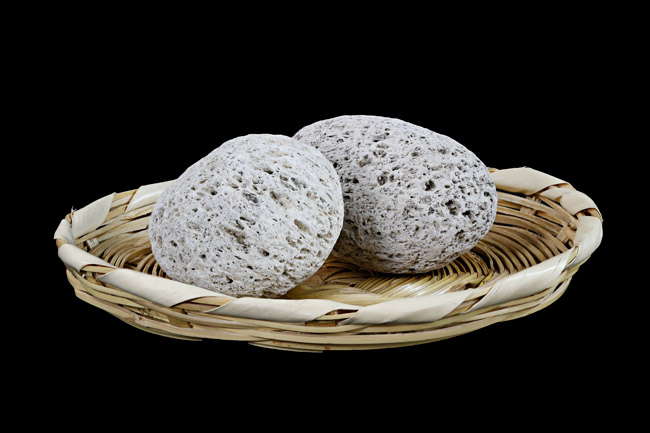 This was a very light weight (volcanic) pumice here. Pumice stones are used by some Mayan people still today. Mainly to clean their feet, but also their arms. It is not just to clean "dirty feet" but also to remove hard calluses.
Pumice should be expected in many volcanic areas of Guatemala. So I am surprised that the seller in Coban said she got the pumice from Zacapa. But pumice is air-filled and thus can float down rivers (to arrive at places far away from their original volcanic source).
Archaeological monographs mention that pumice is occasionally found as artifacts at Classic Maya ruins, but I must admit I am not familiar with any. But pumice was as commonly available to the Classic Maya as it is to the Maya of today.
Most Mayan archaeology theses and dissertations (which are on stone) are on obsidian, chert, jade, or other popular minerals. It would be helpful for a capable student to do a thesis or dissertation on pumice in the Preclassic, Classic, Post Classic, and among the Mayan-speaking people still today.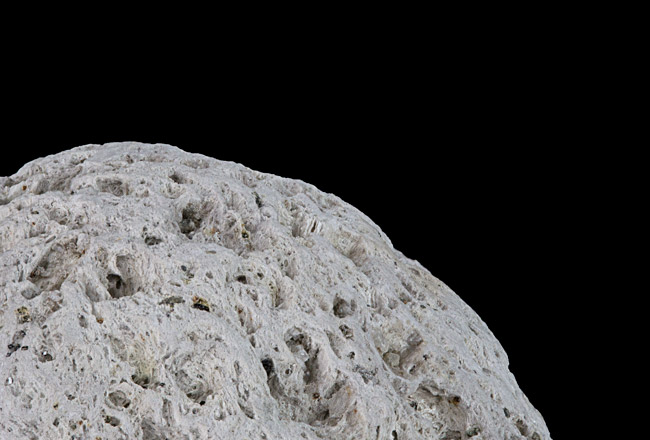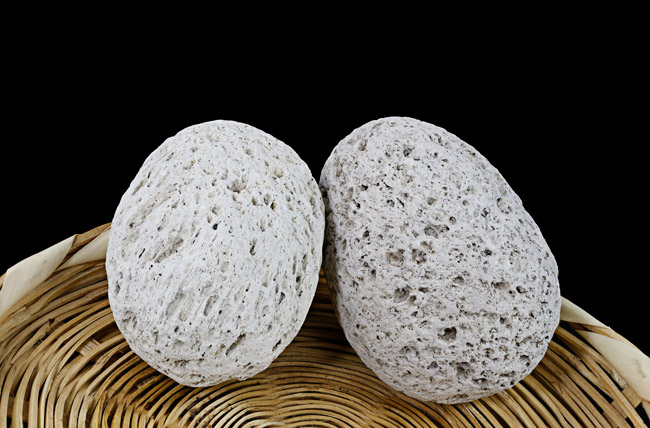 We use the Canon 6D, 100mm Macro Lens and Wescott's lights.
Other solutions are used before arrival of modern chemical soap
In addition to pumice, tuza (maize husks) is still occasionally used to wash your body, and your dishes. Both the Q'eqchi' staff and Kakchiquel staff still use tuza to wash their dishes. Tuza would be expected to be used in the Cahabon and Senahu areas, for example.
Tuza is also used to wrap food products for selling in the markets.
We are studying all solutions to daily life before the arrival of modern chemicals, especially before the avalanche of modern plastics. We are especially studying wraps and baskets (made by the Maya from vines, tree bark, reeds, palm leaves, etc.) before plastic bags and plastic buckets began to litter our entire world.
Today we are a plastic fantastic world. 2000 years ago most Mayan products were eco-friendly and made from renewable resources of the fields and forests.
First posted September 30, 2015