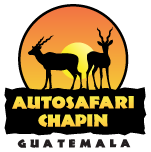 Click here to go to their website
Although I have lived and worked in remote areas of the rain forest of Guatemala, I have never seen a tapir in the wild. I hear from other biologists that even if you are trying to study tapirs, it is rare to be able to see these shy creatures. So it is nice to be able to see a tapir at the Auto Safari Chapin.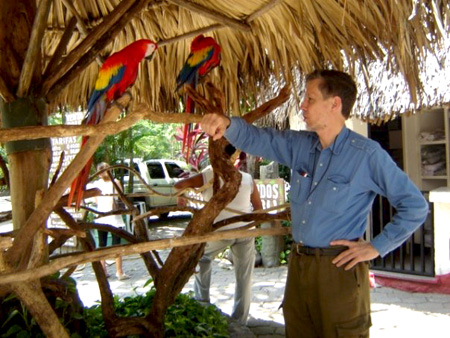 Here is Dr. Nicholas Hellmuth with the macaws at AutoSafari Chapin, Guatemala.
Macaws have a beautiful colors in their feathers.
You can also see spider monkeys, jaguars, puma, ocelot, peccary, white tailed deer, crocodiles and other native Guatemalan species.
They also have lions, zebras, and other things for tourists.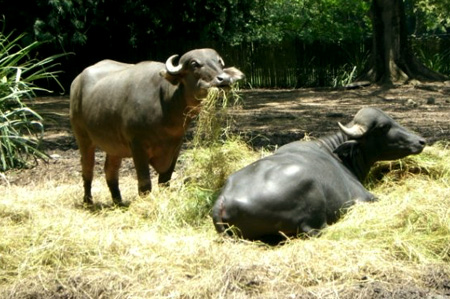 Buffalos resting in their enclosured area.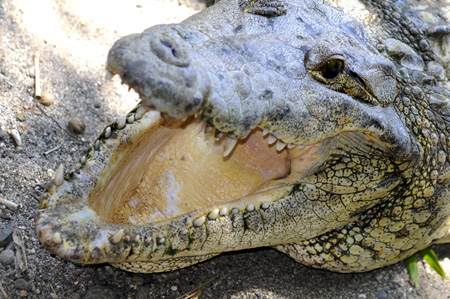 Crocodile acutus jaw at AutoSafari Chapin.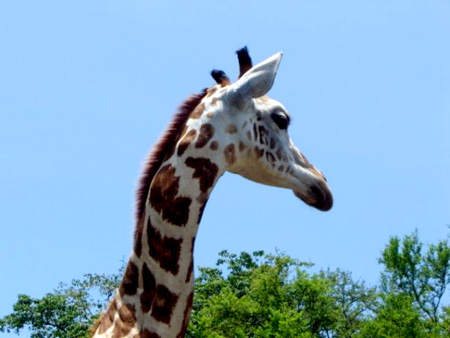 Giraffe interacting with people at AutoSafari Chapin, Guatemala.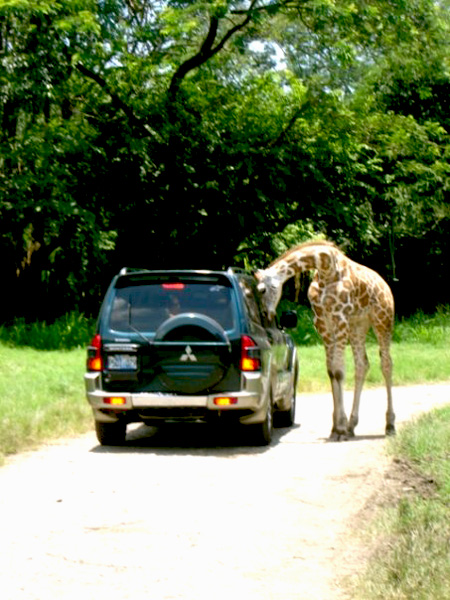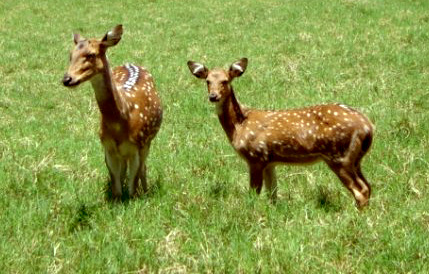 Deers (Odocoileus virginianus), are found pasturing freely in the park.
Auto Safari Chapin
Chapin is the nickname for Guatemalans. They call themselves Chapines. Auto Safari means that you drive through the area just like if you were in Africa on safari. There are, however, areas you can get out of your car and see other animals in caged areas (jaguars for example).
There are plenty of web sites that show you maps of how to get to Auto Safari Chapin. It is in the Department of Escuintla, about two hours from Guatemala City (depending on how much traffic you get caught in leaving Guatemala City). There are some hours of the day, entering (in the morning) or leaving (in the evening) when it can take 90 minutes to get in, or out, of Guatemala City itself.
Contact info for Auto Safari Chapin
Open Tuesday through Sunday from 9:30am to 5:00pm
KM 87.5 Highway to Taxisco, Escuintla, Guatemala
Phone at the park: (502) 5517-1705
Central office address: 14 Calle 8-71 Zona 10, Guatemala, Centro América 01010
Telephone: (502) 2222-5858
Email: This email address is being protected from spambots. You need JavaScript enabled to view it.