While inspecting a registered private collection in Guatemala (totally registered with the government institute), I noticed several attractive effigy containers that the owner showed were effigies of guicoy. These Late Classic Maya bowls were quite specifically painted representations of guicoy vegetables. Squash is a common food of the Maya peoples of Guatemala, Belize, Mexico, and adjacent Honduras. Maize, beans, and squash were the traditional foundation of their pre-Hispanic diet.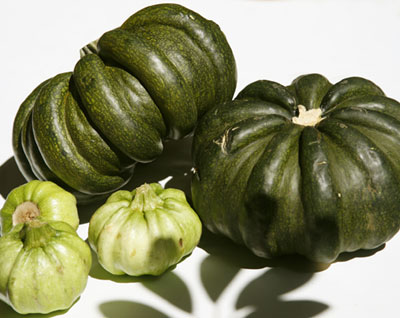 Guicoy (güicoy), Maya ceramic art of Peten.
Yes, the Maya ate root crops, tree fruits and nuts, and we are checking on the possibility that parts of the water lily plant were eaten (they were certainly pictured often in Maya art). But "maize, beans, and squash" was clearly a major part of the diet of the Maya farmers of the last several thousand years. The gardens around their houses, as well as their agricultural fields, still today include maize, beans, and squash.
Guicoy, squash, ayote, calabaza, pumpkin.
You can see the diversity of sizes, shapes, and colors of squash on a web site kcb-samen.ch (Switzerland). There is a thesis from the Universidad San Carlos de Guatemala, "Caracterizacion de 20 cultivares de guicoy…", 1981, 111 pages.
There are as many words for these vegetables as there are species and varieties: Guicoy, güicoy, güicoitos, squash, ayote, calabaza, pumpkin.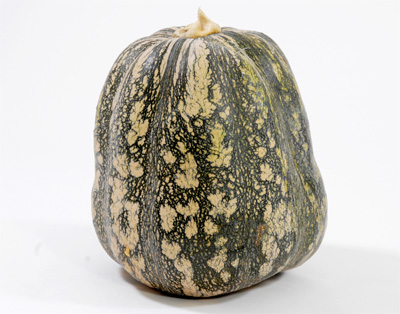 Ayote (Cucurbita pepo), photo by Jaime Leonardo, FLAAR Photo Archive.
FLAAR Photo Archive of Maya Ethnobotany.
We have a long range project of professional quality photography of the sacred and utilitarian flowers, fruits, nuts, vegetables, and other plants of the Maya past and present. We just wanted to show some of the first results: taken by Guatemalan biologist Mirtha Cano. Two biologists are on the staff of FLAAR Mesoamerica in Guatemala. Both do botany and zoology of tropical Central America.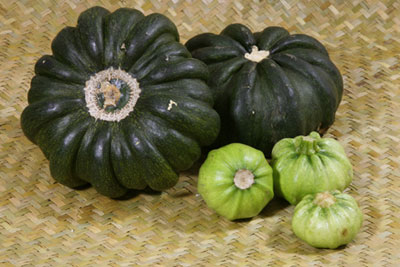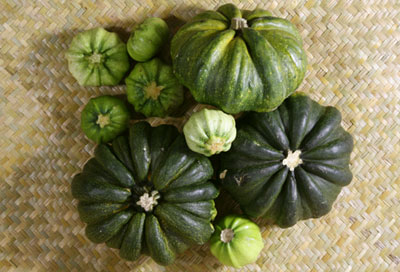 Guicoy (güicoy), photos by Mirtha Cano, FLAAR Photo Archive.
The pictures to create this QTVR were taken by Jaime Leonardo at La Ruta Maya Conservation Foundation.