Creating a virtual object is as easyas obtaining the best software. Today (2002), VR Toolbox is still considered an excellent option.
VR Toolbox softwareis especially easy to use with Kaidan turntables and object rigs.
FLAAR is currently engaged in producing more QTVR object movies. As soon as these are finished we will update this page with information suggesting which turntable
and which software is best.
Contact VR Toolbox by phone toll-free at 1-877-878-6657 [or direct 412-767-4947], by fax at 412-767-4090 or by e-mail Walter Neals at walter@vrtoolbox.com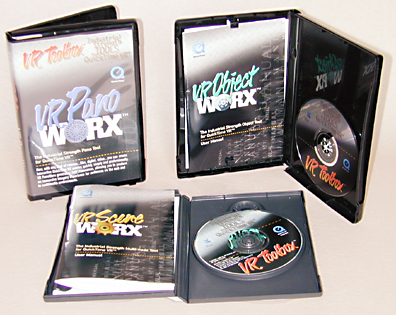 Review in progress, check backin later (software arrived recently). If you have any question of VR TOOLBOX products, please contact Walter Neals at walter@vrtoolbox.com